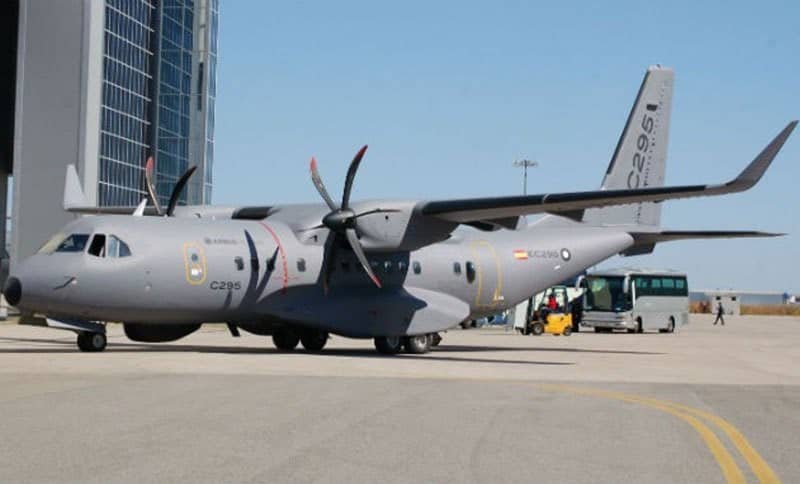 C-295 transport plane clears cost negotiations
Negotiations on the purchase of Airbus C-295 as part of the long-delayed Indian Air Force's (IAF) Avro replacement program have been concluded with Tata and Airbus. It is currently being assessed for approval by the Security Committee of the Cabinet (CCS)and in the next few months, it is expected to be signed. In the beginning, after completing the cost negotiations, an exemption from the Defence Acquisition Council (DAC) was deemed necessary in certain technical matters. But according to the Defence sources report the problem has now been solved.
The IAF consists of 56 Avro aircraft that need a replacement urgently. An additional six aviation have been added for an Indian Coast Guard maritime mission role which will cost up to $3billion and bring the total required amount to 62. while the signing of the deal was optimistic, it relied on the available resources. The IAF is faced with a situation in which allocated liabilities are more than the capital allocation for this year and no large ticket deals are on the agenda. For instance, the IAF recently concluded a deal for five additional Akash Surface-to-Air systems and a deal for 83 Light Combat Aircraft (LCA)-MK1A is expected to be concluded this fiscal. In the course of the contract, Airbus will build and produce 16 aircraft under flying conditions from its manufacturing plant and the remaining will be locally produced by the technical partnership joint venture between Tata and Airbus.
In May 2015, the DAC accepted Airbus and Tata's sole bid to substitute C-295 aircraft for the Avro system but the contract negotiations were repeatedly postponed. In May 2013 the Request for Proposals (RFP) was released to global companies. This contract has become even more significant because, after original design negotiations, a separate agreement for the joint development and production of 20 ton MTA aircraft was scrapped with Russia to replace the An-32 in service. The An-32s are upgraded and are not scheduled for immediate replacement as they have a residual airframe left. Without a new MTA plan, discussions are being conducted regarding making C-295 the potential replacement for the An-32 fleet.