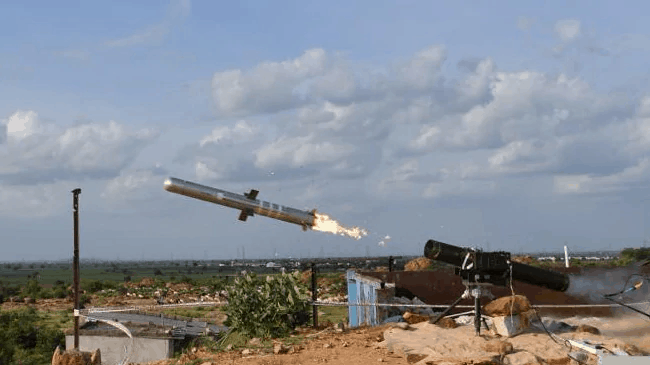 DRDO flight tests Man-Portable Anti-Tank Guided Missile (MPATGM)
India seems to have chosen indigenization rather than modernization. After the successful flight test of indigenously developed third-generation anti-tank guided missile (ATGM) Nag, Defense Research and Development Organization (DRDO) now has arduously developed and tested low weight, fire and forget Man-Portable Anti-tank Guided Missile (MPATGM) for the army on 11th September in the ranges of Kurnool Andhra Pradesh.
This missile features a number of advanced features, like Image Infrared Radar (IIR) seekers with integrated avionics. The MPATGM is a third-generation fire – and – forget anti-tank guided missile derived from Nag ATGM. It was launched from a portable tripod launcher, with a functional tank imitating the target. The missile in top attack mode hit the target and accurately destroyed it. All objectives of the mission have been met.
From past 10 years,  Reliable Techno Systems (AS9100D certified) take pride in contributing to these indigenous projects.