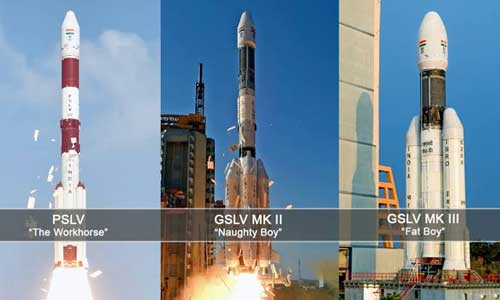 ISRO's PSLV turns into money-spinner – Earns India Rs 324 crore in Forex in 2018-19
Indian Space Research Organisation's PSLV has turned into a money-spinner for the space agency as forex brought by the country's mainstay rocket increased by Rs 90 crore from Rs 232.56 crore in 2017-18 to Rs 324 crore in 2018-19 fiscal year.
In the last five years, Isro has received Rs 1,245 by launching international satellites from 26 countries. Main contracts from ten countries: United States, Great Britain, Germany, Canada, Singapore, The Netherlands, Japan, Malaysia, Algeria and France — were signed in the last five years under commercial arrangements. 
The annual sales figures in the financial years prior to 2017-18 only stood around Rs 200-plus. In 2016-17 it was Rs 208 crore, in 2015-16 it was Rs 227 crore, in 2014-15 it was Rs 252 crore.
While Isro has less than 2 percent market share in the global satellite launch market, PSLV has created a niche for itself in a small satellite launch market and has earned a greater value.
Since May 26, 1999, when the first foreign satellite was launched by India, PSLV has till now launched 319 foreign satellites. Over the last 5 years, about 279 of the 319 satellites that weighed no more than 445 kg have been deployed. With the larger satellite market in mind, Isro has created a Mini PSLV or a Small Satellite Launch Vehicle (SSLV), which is expected to be tested in the first quarter of 2020.
In reality, the second SSLV test (D2) for carrying a U.S. payload is already booked. The SSLV can be set up for a normal-size rocket within 3-5 days compared to 30-40 days for a normal-size rocket and the price is just one-tenth of the PSLV. According to SpaceNews, in 2018, 322 small satellites worldwide were launched through 44 launches.